Maybe you've heard this ancient advice from Sun Tzu in his famous work The Art of War:
"Strategy without tactics is the slowest route to victory. Tactics without strategy is the noise before defeat."
The same principle is true with your video marketing strategy, too. 
Strategy drives tactics; tactics accomplish strategy.
For many of us, though, we like to jump straight into the tactics, the actions we should take. You know, the things we're supposed to do for successful video marketing.
…and more.
These are all powerful tactics in their own right. But where they really produce results is when they're part of a cohesive strategy. 
Our work revolves around using the power of video to leverage the stories of the brands we work with. Video content needs a video marketing strategy because one, without the other, isn't going to get you far.
Today, I'll share with you how to get the most value from your video content by planning and executing your own video marketing strategy.
In this guide you'll get:
How to plan your total video marketing strategy

Tools to help implement your plan

A free marketing strategy template
Make sure to download your video marketing strategy template here to get started.
Now, let's dive into the play-by-play of how to plan a video marketing strategy that will get you the most value out of your content.
To make sure you leave with a plan and goal in mind, we put together a nap-sack of essentials to help fuel your journey.
Your guide includes a template that will act as a road-map. Work through it, answer the questions, and take action.
Let's, get started.
Developing a Video Marketing Strategy
So, first things first, you've just been approved to start developing video content for your brand and your budget has been approved.
Time to start making some sweet video content, right?!
Not quite yet!
What's the point if there's no plan?
Determine the Goal of Your Video Content
1) What is your purpose?
Are you sharing the story of your brand? Is it an educational how-to? Are you making tutorials? Is the purpose to entertain?
This matters because the purpose will direct the production of your video content. And to do this, ask yourself this question: "What information do we want our audience to know, or how do we want them to feel about our brand?"
 

Create videos with a distinct purpose. Anticipate your ideal consumer's needs and create content to address those needs.

– Brian Rotsztein
2) Who is your audience?
Is your audience veteran business professionals and executives? Or are they young, tech-savvy millennials? Do you know what their major problems are and how they speak?
This is vital in helping you determine a style for your video content that will capture your audience's attention. Consider: How does our audience communicate and how are we speaking to them?
3) What is your goal?
What is the result you want to happen? Is your audience walking away having learned something new about a product or with a new skill? Do they feel more connected and inspired by your brand?
You ultimately aim to achieve an end goal, whether that is an increase in sales, greater brand awareness, or to drive engagement. Ask yourself: "How do we want our audience to react?"
 

Your viewers have to walk away feeling like they took more away from you than you took from them.

– Scott Alexander
You can utilize video in a vast variety of ways, so it's important to put the work in up front to make sure what you make can carry out the task at hand.
Do you want to use video for social promotion, sales, advertising, branding, or promoting your company culture?
Once you've narrowed these down you have a solid foundation.
"Now time to start filming!"
But, who is going to do the work?
Assemble Your Team
Once you've come up with a purpose for your video content, you can get to work coming up with ideas for content to help achieve your goal.
Who is in charge of creating your content? 

Are you going to build an in-house production team?

Do you need to outsource projects to a production company?
If it's event coverage or a quick public relations piece, an in-house team is easier to coordinate schedules with.
But, production companies typically have the  time, experience, and resources to produce amazing work.
This is key because the scale, budget, and duration of a project are all important to consider before starting a project. Ask yourself: "Do we have the budget, time, and tools needed to complete this project?"
From there it's a matter of working your way through the steps involved in pre-production, production, and post production.
Once all of this is accomplished, you finally have an incredible piece of work that is sure to blow everyone away.
Where Will You Host Video Content?
So, you've made a video. You've worked with a team in-house or a production company, your dreams have become reality and you couldn't be more proud of the outcome.
Congratulations!
You are beyond excited to show the world what you have and have it locked-and-uploaded onto your social media platforms.
All you have to do is pull the trigger.
Wait, there's one thing you are missing…
…the "dazzle!"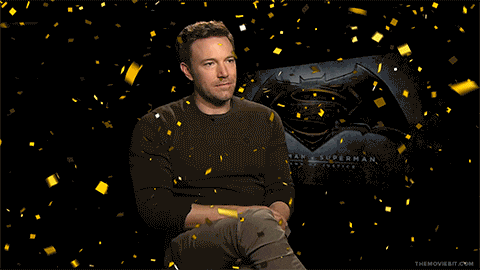 The dazzle is the quick-handed gunslinging that pops the hats off the audience. The same technique applies to video marketing strategy.
How? Placement.
If you fail to take placement into account you'll either end up with a bored audience or one running for the door.
You need to determine who you want to view your video content. If you don't, there is a good chance it will never get to them.
Go back to question 2, Who is your audience? Maybe they are veteran, business professionals and executives, or are they young, tech-savvy, millennials?
Millennials love video content!
60% of millennials prefer to watch a video.
*eye roll*
But, literally so does everyone else!
When video and text are both available on the same page, 72% of consumers prefer video to learn about a product or service.
 

Cisco projects that global internet traffic from videos will make up 82% of all consumer internet traffic by 2021.
To define them, work through these questions:
What is the purpose of the content?

What are your audience demographics?

Why is your content relevant to them?
Your audience will then determine where you place your video content.
For product feature and how-to videos, Youtube is the place to be.
For story-driven, branded videos, Facebook and Instagram may be where you want to focus your promotion.
Consumers engage with branded videos the most on Facebook (49%), followed by YouTube (32%), then Instagram (24%).
LinkedIn is the second most-favored channel for sharing business-related content after email.
Once you've done your research and determined your audience and what platform they call home, invest in your video!
Now, you might be thinking, "What do you mean? I already made the video."
Here's the thing, investing in production is one thing, but investing in marketing is another. Making a video itself isn't marketing — actually using it is.
Promote it!
 

In a 2018 HubSpot survey, 54% of consumers wanted to see more video content from a brand or business they support.
Look at your page analytics in your Facebook, Instagram, Twitter, etc. and determine where you have the most engagement.
Where do you already have the biggest following, engagement rates, and page views?
If you don't know, navigate to your page insights. Platforms like Facebook and Instagram do all the work for you!
Looking at these will also help you determine the best times to post your content. Use these to increase the chance your video has to be viewed.
You may also want to consider putting some money behind your content and giving it that extra push it needs to spread from one channel to the next.
How to Measure the Success of Your Video Marketing Strategy
So, now you've reached the point where you've been posting and sharing your content to your platforms.
How do you know if your posting is profiting?
There are a few different ways to measure the value that your video content is accumulating. And, thankfully, a lot of platforms already have built-in analytics to help you measure stats.
Platforms like Facebook and Instagram have so kindly embedded analytics into business pages.
From here you can track and review analytics concerning engagement and interaction with your page.
You can track the views your videos accrue, the engagement rates, click-throughs, and the percentage of viewers that continue to watch more than just a fraction of your video content.
Also, utilize your video in email marketing campaigns!
Emails with video content lead to an increase in click-through rate (CTR) of 200-300%!
If you use email a lot to promote new products, services, events, or the culture of your company, implement video into your strategy and you surely won't be disappointed.
Put Your Video Marketing Strategy In Action
Video content isn't just a trophy set on display. It's a tool.
It is one thing to create, but it is another to use it well.
In summary, plan out a video marketing strategy. Answer the questions as to the "who," the "why," the "what," and the "how."
And, if your video marketing strategy is executed correctly, it will continue to translate into one win after another.
 

The play button is the most compelling call to action on the web.

– Michael Litt
Bring It All Together
Now, make sure to download your video marketing strategy guide and let it drive your tactics!
You will be able to create the right video for the right audience and measure results along the way.
Video is truly a marketing powerhouse, and is only picking up speed. Regardless of your brand's goals a well-planned strategy is the first step to accomplishing them.